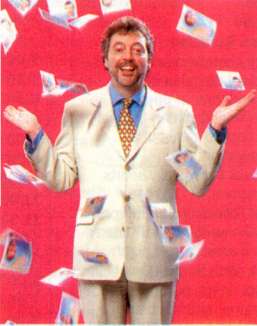 JEREMY BEADLE




____

1948-2008
Jeremy Beadle died yesterday, only 59 years old of Pneumonia. He suffered from Leukemia, but you'd never expect this. And once again, he was only 59 years old!
He was a famous British TV presenter, writer and producer. I used to watch his programme "You've been framed" as a child growing up in England and other entertaining programmes he presented.
Indeed, news of his death came as a surprise to me. I entered my dad's room, they were showing some old TV clip from the 80s, my mum mentioned that the presenter of "You've been framed" died, and yet I was wondering while watching the TV screen, "Could it be" or "it can't be Jeremy Beadle!"
Not only was he a comedy genius, he raised lots of money to help children suffering from Leukemia,
millions
and over many, many years. Many people, now adults, survived the illness as children thanks to him.
So here's to you, Jeremy Beadle!